Elgin Express Cleaners only hire those that are passionate about what they do. We wash and iron your bedding, carpets, swags and tails
We are specialists in our field, and we dry clean highland clothes, evening wear, everyday wear and we hand wash all wedding dresses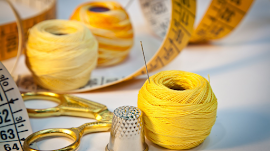 We alter and repair garments, and we also offer free delivery and collection services. We also sell general garment items like suit covers and lint rollers
Welcome to Elgin Express Cleaners
At Elgin Express Cleaners we pride ourselves on the high quality of service we provide to our valued customers. We offer our cleaning services in the Elgin and surrounding areas making sure our pick up and delivery is always on time. We believe that the key to a successful business is to listen to our customers' needs and do everything we can to help them in any way possible.
We offer a service that has over time forged a hard earned reputation for being one of the best cleaning and service companies in the area. Our staff are trained to the highest of standards ensuring they have the knowledge of dry cleaning and laundry to meet the needs of our customers. We ensure that we are prepared to answer any questions you may have, treating each and every job we perform with the utmost care as if it were our own.
Our services are available to both the domestic and commercial industries, for individuals and businesses alike. We are confident in our capability to meet and exceed the expectations of our clients, using only the highest quality products and personnel. Take a look at our services page to see if we have a cleaning solution that meets your needs.
​
For all of your dry cleaning, alterations, carpet cleaning and linen cleaning needs, look no further than Elgin Express Cleaners.
We offer discounts to local businesses!!
Our Expertise
We offer:

Same day dry cleaning

Hand washing of wedding dresses

Carpet cleaner hire

Dylon and Nikwax product sales

Minor garment repairs and alterations

Ironing

Fire and flood damage

Suit covers and lint roller sales

Curtains, swags and tails
​

Duvets and bedding